There, I said it. And not just because I work for an agency. I believe that it can be done in a managed, streamlined and authentic way – a way that works well and is successful for the brands that choose to outsource social media.
The latest opinion trend I've been seeing with regards to social media marketing is whether or not it should be outsourced. Particularly, the aspect of social media community building and management – i.e. an agency tweeting on behalf of its brand client. I've read posts from those who are for it (such as this one from Jeremiah Owyang) and against it (such as this one from Ken Mueller).
Outsourcing, in general, is a topic of controversy. When corporations talk about outsourcing, it many times results in jobs being lost to a third-party company (especially companies in emerging markets) in order to save on labor costs. But that's not what I'm here to defend.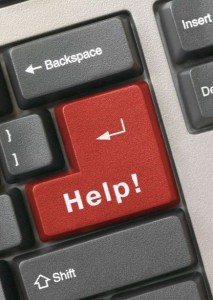 We at Tuvel have worked with clients who, under a variety of circumstances, require help with their social media marketing and community-building efforts. Some don't have internal resources to handle it on their own, others don't have adequate knowledge on where to begin. In either case, they either want to handle it internally and need consultation, or want us to handle it for them – and we'll help them in either case. However, in neither case are they looking to replace their own employees with us.
The general consensus against outsourcing social media is that it's unauthentic, is more prone to mistakes and opens the brand up to backlash. I'm of the opinion that there is nothing wrong with outsourcing social media marketing and community building/management to an agency, if it's managed properly. Yes, there's always that caveat. After reading this SocialFish guest post from Maggie McGary, online community & social media manager for the American Speech-Language Hearing Association, I explained this caveat in my comment:
If an association for whatever reason decides to outsource community management, then they still need to be prepared to manage the high-level strategy and the agency that implements it. Just because you're outsourcing doesn't mean you don't have to deal with it anymore. This is the only way to ensure the success of the agency's efforts (and your own success).
This is why we work closely with each and every one of our clients to establish clear communication plans and strategic processes, whether editorial, customer service, reporting or brand representation. Everything we do is in line with our clients' goals and strategies, and we have regular meetings and status calls to discuss plans of action. We, in essence, become a part of their team. We also maintain transparency throughout the process and let people know who they're talking to without sacrificing voice and authenticity.
This is how snafus are avoided. Mistakes happen, but don't be fooled into believing that they only happen with a third-party at the helm – they can happen internally too.
I've made my position clear – what's yours?