Online chats have really evolved since the days when AOL was king. In this day and age of social media where our online conversations have been condensed down to bite-sized nuggets of 140 characters or less, chatting has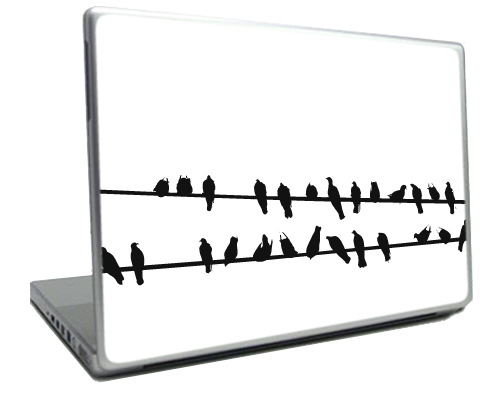 moved from the IM chatrooms to Twitter. A natural progression, since Twitter is already being used by millions of people to converse with each other daily.
Enter Twitter Chats. While not a new concept (Twitter chats have been around for at least a few years), they're still fantastic for connecting with people in much the same way the original chatrooms allowed.
There are Twitter chats that happen daily for a variety of topics (check out this comprehensive list of Twitter chats to find one that interests you), and it's incredibly easy to join the conversation. Simply follow the assigned hashtag for the chat you want to participate in and include that hashtag in your chat-related tweets. Tweetchat is the foremost tool available for Twitter chats, allowing you to easily follow a specific hashtag in a dedicated "room" and automatically include that hashtag in your tweets (so you don't have to type it yourself). Twitter chats usually take place at a certain scheduled time on a regular basis (check with the moderator of a particular chat for its schedule) and last for about 30 minutes to an hour.
It's equally easy to create and moderate your own Twitter chat, and it can be used as a powerful community-building, networking and marketing tool for businesses, events, associations and nonprofits. Here are 7 ways Twitter chats can be used to help you connect with your customers, prospects, base, members and others in your industry:
Pre-event mingling: If you're a conference or event organizer, a Twitter chat can be a great way for attendees to mingle with each other before the event and get advice from both you and each other. An example of this is #nabchat, which is a Twitter chat we organized before the NAB Show (our client) for veteran and newbie attendees alike to connect with each other.
Feedback: Let's say you're beta-testing a new product or service before it launches. Why not hold a Twitter chat with your beta testers to get their feedback? This also allows you to connect on a more personal level with those who may be your customers in the near future.
Crowdsourcing: Along the same lines as using a Twitter chat for customer feedback, it can also be used to crowdsource ideas – i.e. event sessions, fundraising ideas, or even product ideas.
Thought-leadership: If you're leading weekly Twitter chats about important topics within your industry or niche, you'll quickly establish yourself and your organization as a thought-leader. You might even consider engaging and partnering with an expert in your industry to share in leading your chats periodically. Engage 365, an online community for event professionals, does an excellent job of this with their weekly #engage365 Twitter chats, enlisting the help of industry experts to moderate on different chat topics.
Interviewing an industry expert or leader: Twitter chats can also be used to conduct "Twitterviews" with other industry thought leaders (for instance, speakers at an upcoming conference). These are usually much more tightly moderated, with discussions and Q&As happening during a specific time period.
Rallying your base and fundraising: Nonprofits and political campaigns can use Twitter chats to generate excitement and discussion around a specific cause or platform and encourage people to donate or get involved. An example of this is #SOSFood, which was a series of Twitter chats for food bloggers to help raise money for our client, Share Our Strength. The chats themselves were about food-blogging topics, but participants were encouraged to donate to Share Our Strength during the chats.
Getting to know you: At the heart of all Twitter chats is simply getting acquainted and networking with your fellow Tweeps over a topic in which you share an interest!
How have you used Twitter chats or seen them used successfully as a marketing or community-building tool? Leave a comment and tell us about it!